How RSP Can Advance Your Pediatric Radiology Services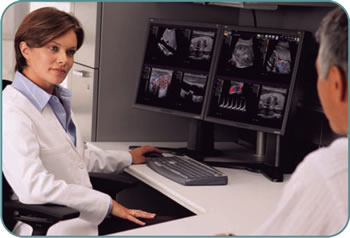 Pediatric radiology, a specialty branch of radiology, involves the imaging of infants, fetuses, adolescents, children, and young adults. A pediatric radiologist has certified qualification, experience, and expertise in the diagnosis of injuries, diseases, and illnesses of adolescents, children, and infants using the advanced imaging equipment to apply the best imaging techniques.
Early-stage diagnosis of issues guides the medical practitioners to decide the best treatment discourse. Commonly used radiology techniques include x-ray, computed tomography (CT), ultrasound, nuclear medicine, and magnetic resonance imaging (MRI), etc. Many times, diagnostic centers and hospitals find it difficult to find a dependable pediatric Radiologist for instant reporting that causes a delay in necessary treatment as well as increases the chances of losing business. RSP (Radiology Service Providers) platform is designed as a mobile solution to find a radiologist of choice without geographical boundaries.
RSP – A Reliable Way to Outsource Pediatric Radiology Services:
According to PMID 27499464, "The standards set for a network approach to pediatric radiology in delivering quality imaging services are largely unmet."
The numbers of health care organizations, hospitals, diagnostic centers, medical colleges, etc. don't have pediatric radiologists available round the clock. Sometimes, having a full-time pediatric radiologist doesn't seem feasible from a financial perspective. Also, the freedom to hire the pediatric radiologist of choice whenever required, creates more chances to improve the reliability and quality both. RSP is a multi-screens adaptable solution that helps the doctors to find a pediatric radiologist online instantly for urgent reporting. It allows sending the radiology images online and to get the analysis reports immediately. Forget the problems you often face while waiting for your regular pediatric radiologist to visit the next day.
RSP Is Beneficial For Diagnostic Centres, Radiologists & Patients:
The one of a kind solution RSP is equally beneficial for hospitals, diagnostic centers, individual medical professionals, radiologists, and patients. Continuous delivery of quality healthcare services improved patients satisfaction, trust-building, branding, business growth because of reduction in loss of opportunities, etc. are the key benefits of being enrolled at RSP for the diagnostic centers and other medical institutions. The Pay-per-report model reduces the fixed operational cost and increases the profit further.
RSP is a career and growth booster for pediatric radiologists also. As a pediatric radiologist, you have the freedom to choose the client without any limitation of distances. You can render your services from anywhere. You can deal with the numbers of hospitals, doctors, and diagnostic centers. The earning opportunities come to your door. You can earn while being in the comfort zone of your home or wherever you are. As you work remotely with many clients simultaneously with the freedom to manage your workload, you become a brand very soon. The self-image and relationships you create award you lifelong.
The patients, registered with RSP, have a significant advantage of accessing their reports anytime. As a patient, you don't need to carry all your radiology reports all the time whenever you approach a doctor. The radiology record is maintained automatically; so, your doctor can trace out the history of treatment.
Concluding Note:
RSP (Radiology Service Providers) platform, designed by Universal Mednet, brings in the power of technology to facilitate diagnostic centers, medical professionals, radiologists, and patients for anytime pediatric radiology services. As the Covid-19 pandemic has transformed the approach of healthcare professionals, way of treatments, and the patients' concerns, getting registered at RSP has become a necessity.